Updates: Just in today:
Welcome to my meager effort in the push back against unconditional mass surveillance. At the moment I'm waiting on some treatment for a pinched nerve that means I can't use my right arm much for typing, which is literally a pain. Still, nothing will stop me blogging on this auspicious occasion which I passionately believe in!
Anyone who knows me virtually or physically knows that I am a passionate believer in people, humanity and freedom – some of the core principles of The Magna Carta and The American Constitution. For this reason I'm fully signing up to The Day We Fight back. To me, this means a sort of non-violent revolution along the lines of
How to Start a Revolution by Gene Sharp
which has been behind many recent revolutions such as the Arab Spring and Eastern European ones. Ironically, we now need tools such as this to ensure our own freedom in Western Civilisation…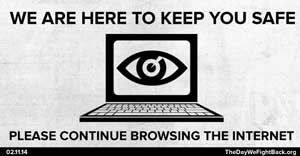 Why? Because the USA (NSA) and other countries such as the UK (GCHQ) and Australia (ASIO) seem to be heading down a very dark path based around the darker side of human nature. This has been trodden before and never ended well for anyone…
The current situation with mass surveillance will soon be beyond what George Orwell warned against in his book and the movie 1984. Even allowing for the fact that people have "nothing to fear" if they "obey the law", there have already been numerous instances of NSA Employees abusing the current system and the NSA helping US corporations conduct corporate espionage. Here in the UK, we're now looking at our confidential health information being sold to whoever wants it which is a total violation of patient-doctor confidentiality.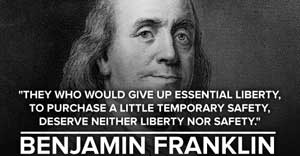 Underlying all of this is the dangerous assumption that large institutions (be they government or corporations) can tramp over the rights of individuals (aka people :) and exploit them as they would any other resource for their own ends. I think it's time people really understood the value of the privacy and took it back so we don't all end up going somewhere where most people don't want to be and won't enjoy. The choice is yours…
PS If you're in the UK, although it's not on the official page, there's a (CyberParty) event at English PEN tonight – seems like there are still tickets available…